Vaginal Tightening
Women may face slight loosening of their vaginal muscles due to the reasons like increasing age or multiple childbirth. Loosen genital may deteriorate the woman to enjoy sexual intercourse sometimes and even may make them feel a lack of confidence due to uncontrolled leakage of urinal because of the body jerk caused by cough or sneeze.
At Viva, our team of experts and gynecologists provide proven solutions to fix such problems faced by ladies. We use the recognized methodology and advanced technique to treat the laxity in the vagina. Our highly experienced and renowned doctors and specialists provide all the relevant knowledge and answers with every query the client is having before starting the procedures.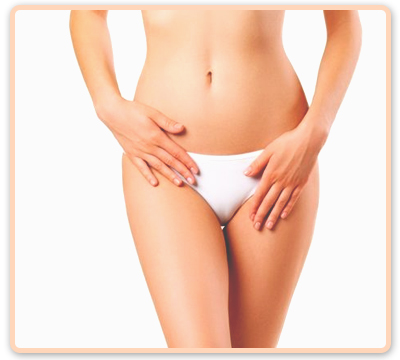 To give an amazing experience to our customers, the techniques like HIFU and RF procedure followed that offers outstanding results and lasts for an extended period. Both processes are non-invasive and non-surgical. Depending upon the requirement, the type of treatment selected with the mutual understanding of both specialist and client. For the HIFU, energy shots and placed underneath the vaginal skin to regain the tightness, whereas RF therapy uses the radiofrequency to reconstruct and rejuvenate the vaginal tissues.
At Viva, we also make use of the laser therapy to regain the tightness of vaginal muscles. It is a painless process that requires the laser shots to be applied on the vaginal walls to activate the cell growth, which leads to the laxity in the vagina. Depending upon the need to improve the laxity, our doctor recommends the number of session to the client. The procedure is flawless and requires no cuts and stitches. Each session lasts for no more than 30 to 40 minutes, and the person doesn't require the need for bed rest.
Our doctors offer the option of plastic surgery wherein the labiaplasty given to the patient that allows the changes in the size and shape of the vaginal walls. The treatment known as vaginoplasty, let the doctor tighten the vulva which is done by removing the skin from inside walls of the vagina and then incorporating it with the vaginal tissue to reconstruct the area.
Vaginal loosening is a common phenomenon which is a result of ageing, childbearing or hormonal changes. A woman experiences the change in genitalia, which may also impact her self esteem and quality of life. Vaginal tightening or rejuvenating is a sensitive topic in India and not commonly talked about amongst people. Thus, our team of experts provides personal attention to such clients and offer one-to-one talk before deciding on the line of treatment.