Labiaplasty
Labiaplasty or Labia reduction is a type of surgery which is a medical intervention that resizes or correct the labia in the females. This surgery is done to address the labia in the women if it is asymmetric or too large and causes sexual discomfort. Many women have congenital disabilities, or their labia is damaged due to sexual activity or natural childbirth can go for Labiaplasty surgery to feel physically relieved. It is also beneficial in reducing vaginal infections.
At Viva, the surgical procedures offered provides the customers with a sense of symmetry, and in today's generation, it is a symbol of beauty.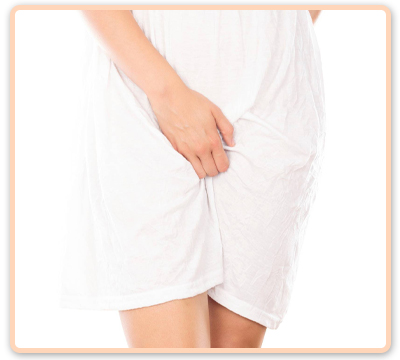 We perform every surgical procedure with great care and with the latest technology and high-quality machines imported from Europe. Due to our high-quality machines patients gets minimal side effects with a highly satisfactory result.
At Viva via labiaplasty, we treat enlarged labia minora, outer or more prominent vaginal lips, and vaginal lips deformities. We have a record of giving a 100% success rate in all sorts of plastic surgery, including labiaplasty and the patients have got delightful and thrilled experience after the surgery. They are highly satisfied with their new aesthetic looks after the labiaplasty surgery at our clinic. Since the surgery is performed by renowned doctors of Delhi at our clinic, most of them felt sexually active, more confident, and comfortable after the surgery.
It has come into notice that most of the privacy issues have been rectified with labiaplasty surgery at Viva. Patients have shared success stories and tremendous change in their sexual life post-surgery at Viva. Almost all the intimate genital defects could be resolved by labiaplasty surgery.
These days there is a lot of demand for Labiaplasty surgery in Delhi because of the dissatisfaction among the females with the appearance of their intimate areas. The shape of the labia is the most fundamental reason for undergoing labiaplasty. Women who are not comfortable with their size of labia during sex usually go for labiaplasty surgery. Whatever the reason may be, labiaplasty is the procedure in surgery for women who want to have a new experience by changing the way their labia looks.
There are many benefits of this surgery, and women who have opted for this surgery are highly satisfied with the quality of their sexual life post-surgery. Women who get embarrassed and discomfort while wearing undergarments can be resolved with this advanced surgery.  Labiaplasty is the only solution that can improve the look and shape of the female vulva.
So if you are looking for highly satisfactory labiaplasty surgery and want to increase your self-confidence and self-esteem, Viva is the best clinic that offers you an excellent and luxury service in Delhi