Breast lift
Breast lift or mastopexy is a plastic surgical procedure which lifts the hanging breasts by removing extra skin and tightening the surrounding skin. It is a prevalent treatment, and it has increased by around 70% after 2015. During breast lift surgery, the sagginess of the breast is removed along with the excellent appearance of the breast. In this procedure, the nipple is repositioned at the centre of the breast, which gives more youthful looks to the women.
Sagging of the breast among women is very embarrassing and could be due to ageing, pregnancy, breastfeeding, weight fluctuations and genetics. Due to sagging women appear less feminine and confident when wearing contour hugging clothes. We at Viva gives you best and effective breast lift surgery which can restore your curves and give you more revitalizing appearance.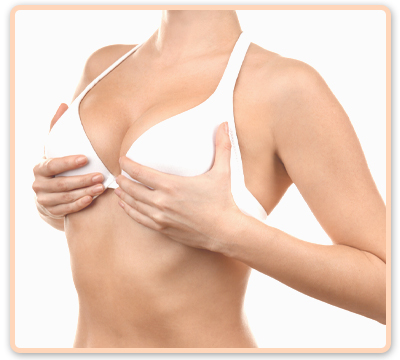 So if you have nipples that point downwards, nipples that sit below the breast crease or asymmetrical breast, then we at Viva are always there to help you by performing best breast lift surgery in Delhi. There are many breast lifting techniques; however, some of the surgical at our clinic are crescent lift, donut lift, vertical lift and inverted T lift. These various types of breast surgery depend upon the results that customers want.
At Viva, we have highly experienced and good rapport surgeons to perform breast lift surgery. Before the surgery, we always medically evaluate the customer so that he faces minimal after-effects. We also ask the customer expectations and match it with the expected outcomes of the surgery. Our dietician gives the diet plan and medications before and after the surgery so that you feel comfortable.
During the surgical procedure of breast lift, our plastic surgeon will give you the best technique which depends on the shape and size of your breast and how much you want to lift. We give you local anaesthesia so that you feel relaxed and have no pain. Our surgeons usually cut the areola and reshape your breasts.
So if you have sagginess of breast and want more youthful and feminine confidence, we at Viva is the best and most trusted clinic in Delhi. The patients who have got treatment from our clinic regarding any plastic surgery procedure we have given them 100% success rate with highly satisfactory results. Along with the best breast lift surgery, we provide our patients with a luxury and magnificent environment.